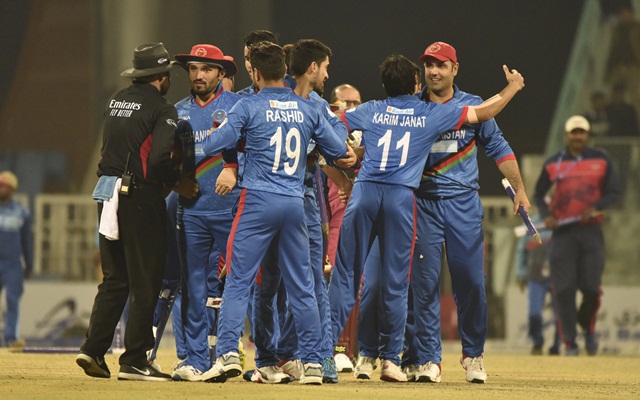 Ireland and Afghanistan are slated to face off against each other by locking horns in a three-match ODI series. The series was earlier scheduled to start on January 18th, 2021. But now, the series has been postponed by three days and will kick off from the 21st of January 2021.
The series between the 10th ranked and the 11th ranked side is a part of the newly devised World Cup Super League. And, all three matches will take place at the Zayed Cricket Stadium in Abu Dhabi. The second and the final ODIs of the series will be played on January 24th and January 26th respectively.
High-Performance Director of Ireland Cricket, Richard Holdsworth said that the request of the Afghanistan Cricket Board for a slight extension in the start of the series has been accommodated and the delay is due to the quarantine requirements that need to be achieved.
"We were pleased to accommodate the Afghanistan Cricket Board's request for a slight extension of the tour understanding that the delayed arrival time of the Afghan side, combined with their quarantine requirements meant that the previous schedule could not be achieved," said Holdsworth as quoted by Cricbuzz.
Holdsworth also concluded by saying that after discussion with the Afghanistan Cricket Board, an agreement was reached to keep the series in Abu Dhabi after the visas arrived for the Afghan cricketers.
"We are pleased that after discussions over recent days, an agreement was reached on keeping the series in Abu Dhabi after the Afghanistan squad's visas came through," he concluded.
Ireland will face UAE before their series against Afghanistan
Before that, Ireland will crunch a four-match ODI series against the United Arab Emirates (UAE) side from January 8th to January 14th before taking on Afghanistan. The four matches will take place on every alternate day.
Also, both Afghanistan and Ireland have already named their squads for the ODI series. It would be very interesting to see how young Curtis Campher performs in the ODI series. The 21-year-old was the find for Ireland in the ODI series against England. Campher averaged 127.00 with the bat, while he took 5 wickets in three games at a strike rate of 25.80 with the ball as well against the 2019 World Cup champions. Andrew Balbirnie will continue to lead the Ireland side, while Afghanistan will be led by Asghar Afghan.
Source: Cricket News – CricTracker