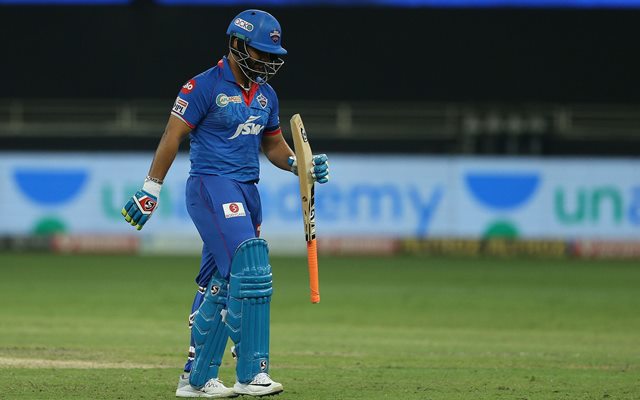 Qualifier one of Indian Premier League 2020 took place between Delhi Capitals and Mumbai Indians. While it was supposed to be a purely nail-biting event, it turned out to be a one-sided affair. MI whitewashed the Delhi side by 57 runs to see the finals of IPL 2020. Being asked to bat first, MI posted huge 200 runs on the board. Half-centuries from Suryakumar Yadav (51 off 38) and Ishan Kishan (55* off 30) added much thunder to Mumbai's innings.
Jasprit Bumrah was named as the player of the match as he came up with an outstanding match-winning spell. Quinton de Kock added 40 runs from his side, and their end saw something magnificent when Hardik Pandya produced quickfire 37* runs of 14 balls. Senior spinner Ravi Ashwin shined best for Delhi as he picked three wickets under his belt by maintaining a decent economy.
Bowling section stood up brilliantly for MI
Chasing down the hefty target, the Delhi batting side crumbled under great pressure as they struggled on 0/3. The top three batsmen couldn't fetch a single run for the team when the duo of Jasprit Bumrah and Trent Boult started firing their bullet-like deliveries. Marcus Stoinis' 65 and Axar Patel's 42 fell short of the target. Boult picked two wickets under his belt while Bumrah unlocked a splendid four-wicket haul.
Losing skipper, Shreyas Iyer said
I don't want to speak negatively about the team, but going forward it's important to come with a strong mindset. It's never too late, and we'll see to it that we come back strongly. I think we were on top when we got two quick wickets, and they were 102-4. We could have capitalized more at that time, and gotten two more wickets – maybe we could've chased around 170, but it's part and parcel of the game. Every night can't be yours. We keep talking about the opportunities that we get and it's important to have a good mindset. It's not easy to be in the bubble and follow the same routine, but the practice we have done over the last few days, I'm really happy with the boys and their preparations. Ravi Ashwin was a positive for us tonight – he plays around with the batsmen's head a lot, really good to have him in the team, and he's quite an asset for us, especially me as a captain. All their batsmen are in great touch and Hardik/Pollard down the order are incredible. You can't control the situation when all the batsmen are in good touch, but we'll look to do better in the next game.
Winning skipper, Rohit Sharma said
I guess this is the best performance. The way de Kock and SKY took the momentum after I got out early was good to see. Perfect result for us. We never had a target in mind. We are a different team and we play differently. We just wanted to have a good powerplay and then take it from there. We knew we have the power to accelerate at the end. Ishan has been in just great form, so we just wanted him to be really positive after the second time-out. We told that to Krunal as well, just bat positively and put the bowlers under pressure. With such a versatile squad, we can change the batting and bowling order. I've not seen him (Boult). But he seems okay. I don't think it's a big problem. Three day rest and he should be back on the park. Bumrah and Boult have been in solid form. They play for different teams so they have different plans. We as a team have different plans and it's great to see them execute those.
Player of the match, Jasprit Bumrah said
I am okay with not getting wickets and winning the tournament, I have been given a role so I just want to execute that role. Opening yorker was really important. I decided I will do that early in the game and when it comes off it's always nice. I am always ready when the captain wants me to bowl. I don't focus on the end result. When I have done that it's always gone downhill.
Source: Cricket News – CricTracker