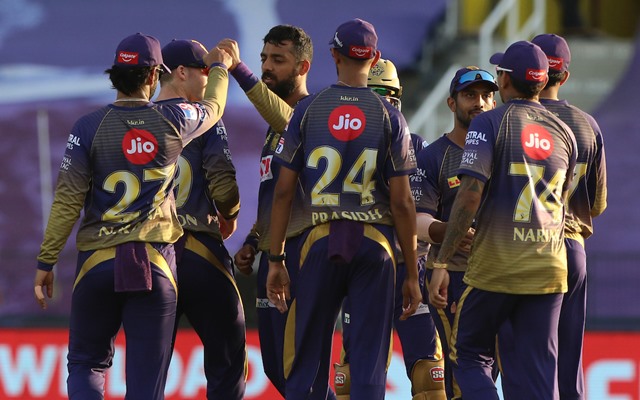 We are now less than a week away from the commencement of the 14th edition of the Indian Premier League (IPL). The 2021 edition of the IPL will commence on 9th April 2021 and will be played till 30th May 2021. And now, former Indian cricketer Aakash Chopra has predicted his playing XI for the Kolkata Knight Riders (KKR) outfit ahead of the upcoming season.
Aakash Chopra felt that the exuberant Shubman Gill should open the batting for KKR alongside Rahul Tripathi. While Chopra felt that Nitish Rana should occupy the No.3 slot, the likes of Eoin Morgan and Dinesh Karthik will come in at No.4 and No.5 respectively.
Chopra also felt that big-hitting West Indian all-rounder Andre Russell should bat at No.6, while Aussie paceman Pat Cummins should walk in at No.7.
"I will have Tripathi as an opener with Gill. I will keep Nitish Rana at No.3, Morgan at No.4 and Dinesh Karthik at No.5. This is your top five. Now you keep Andre Russell at No.6. If you keep him at No.6, the slight question will be whom will you bat at No.7. I would say try with Pat Cummins," said Chopra on his YouTube Channel.
Aakash Chopra predicts KKR's bowling attack
Aakash Chopra felt that Varun Chakravarthy and Prasidh Krishna should surely start for the Kolkata side. The former Indian batsman also felt that one out of Lockie Ferguson, Shakib Al Hasan or Sunil Narine could be picked in the side depending on the conditions.
"If you keep Pat Cummins at No.7, you will have four proper bowlers after that. Varun Chakravarthy and Prasidh Krishna can be there in that. That makes it two. You have picked only three overseas. So, depending on the pitch you can pick an overseas fast bowler like Lockie Ferguson. You can also pick Sunil Narine or Shakib Al Hasan. You can also play Kuldeep Yadav," said Chopra.
Chopra was also of the opinion that the Kolkata side should be willing to drop Sunil Narine from the side. The 43-year-old cricketer turned commentator also stated that ever since question marks were raised about Narine's action, he has not been sharp.
"They should just open up to the idea of dropping Sunil Narine if things are not working out. He is a big player but his bowling has not been that sharp since questions were raised about his action," concluded Chopra.
The Kolkata Knight Riders (KKR) will play their first match on 11th April 2021 against the Sun Risers Hyderabad (SRH) side.
Here is Aakash Chopra's predicted KKR playing XI:
Rahul Tripathi, Shubman Gill, Nitish Rana, Eoin Morgan, Dinesh Karthik, Andre Russell, Pat Cummins, Varun Chakravarthy, Prasidh Krishna, Lockie Ferguson/Sunil Narine/Shakib Al Hasan, Kuldeep Yadav.
Source: Cricket News – CricTracker